Guarantees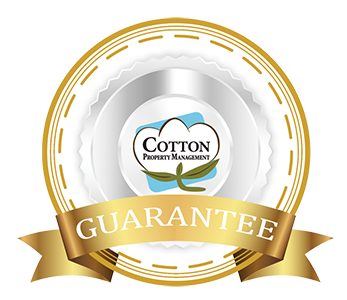 Pet Guarantee:
One of our primary roles when managing your rental property is to mitigate risk. We want to eliminate or reduce the risks our clients face because risk inevitably translates into cost. The number one reason homeowners choose not to allow pets is the fear of potential damages.
Can pets cause damage to your home? Absolutely! Is it possible that allowing pets into your home may result in damages? YES. Would allowing pets into your house pose a risk that could cost you money? YES.
This is a very rational argument and yet what we don't often think about is the risk we run if we choose NOT to allow pets. What is the risk of failing to allow tenants with pets into your home?
Recent surveys suggest that over 60% of American households own a pet. If pets are not allowed, this means that less than 40% of the population will be eligible to rent your house. This means it will take more than twice as long for us to find someone eligible to rent your home. This translates into lost rental income. If your home rents for $1500/month and it takes 45 days to lease your home instead of 22 days, that's a cost of $1100!
Additionally, did you know that residents fully expect and will gladly pay additional money each month to house their furry friends? They are more than willing to pay an additional $25/month in rent per pet. The average household has 1.6 pets, which translates into $480/year per property!
So not only does opting out of pets cost homeowners significant lost rental income by increasing the days on market, but it also costs homeowners lost pet rent. The average home in our market can stand to generate an additional $1,590 per property per year.
It is for these reasons that we believe it is in our client's best interest to allow pets.
Still on the fence?
We are SO confident about this, that we are willing to GUARANTEE that if we approve any pets that cause damages to your property we will cover up to $1500* in damages!
*This ONLY applies to damages caused directly from pets. These pets must be pets that management was aware of and has approved. We will first seek to recover any damages from the security deposit. If the total damages caused by the pet are $1500 or less, we guarantee to cover those costs.